At St. Aloysius School, we offer generous scholarship opportunities to help make funding a private Catholic education affordable; however, scholarships may not be combined. We are understanding of the challenges families face and work diligently to support those who are unable to pay the full cost of tuition.
Currently, financial aid is available through the Catholic Educational Foundation (CEF). The application period typically begins in February and ends in April. Furthermore, St. Aloysius School also has a limited amount of financial support to offer to new families that miss the CEF application period. The same guidelines used by the CEF are used for consideration unless otherwise stipulated by the respective donor. Unforeseen circumstances during the school year may necessitate requesting assistance, such requests will be reviewed by the pastor and principal on an individual basis.
All decisions are subject to the availability of funds.
Catholic Education Foundation
All St. Aloysius students are eligible to apply for the need-based Tuition Award Program offered by the Catholic Education Foundation. This program offers financial assistance to economically disadvantaged students so they can attend Catholic school.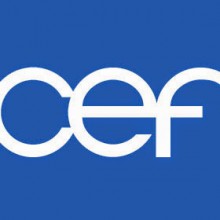 TAP provides $1,000 annually per student in Elementary Schools (Preschool to 8th grade) and $2,000 to high school students. These awards have resulted in a positive impact not only for the students but also their families and surrounding neighborhoods.
Typically, completed applications with supporting documents are due by the end of April.
– Below are links to relevant information:
If you receive cash earnings, no worries, simply have a notary complete the following:
St. Aloysius Scholarship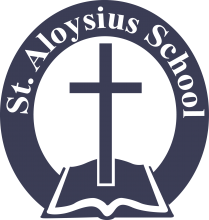 All new students are eligible for the need-based St. Aloysius Academic Scholarship offered by St. Aloysius Catholic School. Parents must submit financial documentation that will verify their economic status. Each eligible family who applies and qualifies will receive a $500 scholarship based on availability.
Religious Education Scholarship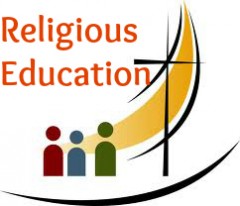 All current Religious Education students of St. Aloysius Parish are eligible for the need-based Religious Education Scholarship offered by St. Aloysius School only during the first year of enrollment. Parents must submit proper documentation that will verify the student's participation in Religious Education. Each eligible family who applies and qualifies will receive a $500 scholarship based on availability.
Accepted Financial Supporting Documentation
Recent tax returns or W2 forms
Notarized Income Statement (Cash Employees)
Formal letter of disbursement for Unemployment, Disability and/or Social Security
Formal letter of disbursement for AFDC, Food Stamps and/or WIC
Court order of alimony and/or child support
To discuss ways to supplement your child's education, call (323)582-4965 or click here »