All curriculum meets the guidelines and requirements set by the Archdiocese of Los Angeles Department of Catholic Schools and is aligned with Common Core Standards for English, Language Arts and Mathematics and the California State Standards for Science and Social studies. As a faith-based learning institution, religious education is part of the course of studies for all students in Preschool through 8th Grade. Religious instruction is based on the Catechism of the Catholic Church and diocesan standards.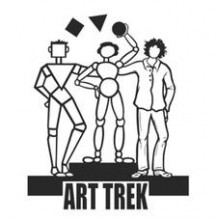 Art Trek is an independent, hands-on art program bringing quality visual, literary and performing arts into St. Aloysius. Their experienced core staff provides training to school teachers during hands-on workshops throughout the year in which they discuss teaching philosophies, methods and strategies for different grade levels and innovative art projects.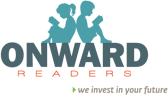 Onward Readers is an innovative learning model for Kinder through 6th Grade that focuses on literacy, language arts, improving student achievement, and academic outcomes.
Onward Readers provides professional development for Kindergarten through 6th Grade teachers and principals, a program director to oversee implementation, a reading specialist to provide support of interventions and differentiation, and all of the necessary resources for implementation.
The Onward Readers literacy initiative is largely provided thanks to a partnership between the John H. and Cindy Lee Smet Foundation and the Department of Catholic Schools.

Students who meet the program criteria receive additional learning assistance through the Title I supplementary literacy program in collaboration with the Los Angeles Unified School District (LAUSD).