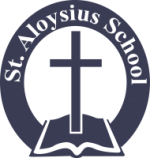 We'll be hosting our 4th Annual Catholic High School Fair Tuesday, November 5th from 4-6pm in the Cafeteria.
During this event, representatives from each school will discuss academic programs, extracurricular activities, sports, campus life, financial aid, and admission procedures with 6-8th grade students and parents.
We will open the gate on Crockett Blvd at 3:30pm for your convenience, please plan ahead for traffic and construction nearby. Parking will be made available on the school grounds.
The following schools will be in attendance:
Looking forward to seeing you there!
For additional questions, email Mr. Diaz or call (424)242-3272.