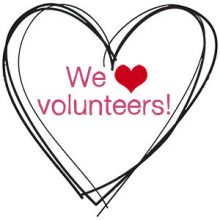 Want to help the school grow? Want to make a difference but not sure how? Volunteer for our 2nd Annual Phonathon and help raise funds to expand our academic programs, improve our facilities and get some volunteer hours done!
Phonathon open to alumni, parents, relatives, staff, and 7th – 8th grade students.
You can volunteer for as little or as much as you want. We just need enough volunteers to cover all shifts. Interested but not sure, join us at the information session on March 5th for additional info.
3 Shifts

Tuesday, March 19th from 5-8pm
Wednesday, March 20th from 5-8pm
Thursday, March 21st from 5-8pm

Skills (recommended)

Enthusiastic and passionate about St. Aloysius School
Excellent verbal and communication skills
Bilingual preferred, but not required

Other Information

Training Tuesday, March 5th from 3:15-4pm
Script to facilitate conversation
Light snacks and drinks
Fun atmosphere!
Top callers receive incentives!
For more information, email or call Mr. Diaz at (323)277-7825.