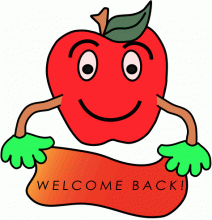 Thank you for choosing St. Aloysius School as a partner in your child's education! You have entrusted us with your most cherished treasure and we are committed to providing the best learning environment and care to ensure a memorable and impactful 2018-2019 academic year for all!
Please reference the 2018-2019 Calendar of Events and detailed monthly bulletin to help you plan for all school-related events that take place during the year. You can also sync your phone to our google calendar on our website and/or follow us on our social media channels to stay connected.
I look forward to working together and being a part of your child's growth!
Can't wait to see you all on Wednesday, August 29th!
                                                              Mrs. Johnson, Principal