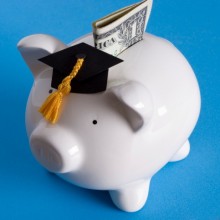 St. Aloysius School is offering an incentive to help families save money and the school grow! For every new family that a current family refers and registers, they will get one month of tuition FREE, up to $287 savings!!!
The best part is that there is no limit!  You can even get an entire year free if you help us register 12 families! Once you've gotten consent from the family, simply provide Mr. Diaz with their contact information or have the family you referred list you on the referral form during registration; it's that easy! After 3 running months from their start date, you will receive your reward! It's that simple.
What are you waiting for? Start saving now and refer all your family, friends, and neighbors!
For questions, please contact Mr. Diaz at (323)277-7825.